The Belt and Road Initiative and the UN Sustainable Development Goals
Prof. Don Lewis is a Foreign Law Expert with the School of International Law, China University of Political Science and Law (CUPL), in Beijing, and also a Research Associate with the University of San Francisco School of Management, China Business Studies Initiative (CBSI). 
In this part of the Interview, he presents his paper on the Correlation between the BRI and the UN SDGs and how both can mutually enhance each other.

This part of the Interview focuses on the connection between the Belt and Road Initivaitve (BRI) and the UN Sustainable Development Goals (SDGs).
Main Takeaways:
– A Major groundbreaking article was published by colleagues associated with the University of San Francisco and Prof. Lewis in the Journal of International Business Policy on the Dynamic Synergies between BRI and the UN's Sustainable Development Goals (SDGs).
– BRI and the SDGs of the 2030 Agenda are actually intertwined and mutually reinforcing
– There's considerable overlap in their goals and strategies as well as in-depth coordination. Many UN Agencies are involved in BRI and this has in fact led to the inclusion of BRI within the 2030 Agenda
– The BRI is an integral part to reach the SDGs 2030: It is intended to be a primary vehicle for the attainment of the SDGs by 2030 through sustainable projects, sources of green finance and poverty alleviation initiatives across Eurasia and Africa
– There are still unfortunately divergences or discrepancies for example China has continued to invest in coal-fired power plants and cement production while at the same time supporting sustainable BRI energy projects in solar wind and hydropower
– One of our conclusions: There is still insufficient openness and inclusiveness in BRI for it to be an optimal vehicle for SDG implementation. There's actually not enough local participation. That means that China needs to become more inclusive.
You can download the BRI-UN SDG Paper here.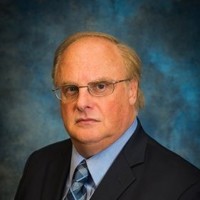 Professor Don Lewis is a highly distinguished scholar with decades of insight into Chinese Law and Politics. His academic track record includes:
Former U.S. Fulbright Law Professor to China (Zhongshan and Nankai Universities, Canton and Tianjin, respectively)
Former Visiting Associate Professor, Stanford Law School
Former Associate Professor, The University of Hong Kong Faculty of Law;
Former Academic Coordinator, WTO Asia Pacific Regional Trade Policy Course (RTPC) Program – for the governments of Asia Pacific (including China)  
Former United Nations Consultant & Advisor – especially on e-trade facilitation and e-commerce
Former Director, Microsoft-HKU Asia Pacific ICT Research Network (ICTRN)