BRI Projects: How can EU Companies Participate?
This Interview is for all Companies Considering to Participate in the Huge Belt and Road Initiative Ecosystem 💰
Prof. Don Lewis talks with me about the Opportunities, Major Players and Points to take into Account if you want to Participate in BRI Projects.
He is a Foreign Law Expert with the School of International Law, China University of Political Science and Law (CUPL), in Beijing, and also a Research Associate with the University of San Francisco School of Management, China Business Studies Initiative (CBSI). 


This part of the Interview focuses on what EU Companies need to know in order to participate in BRI Projects. This is especially valuable for SMEs and Companies specialized on Infrastructure, Logistics and Green Products.

Main Takeaways:
 – European Companies are underrepresented in BRI Projects
– What opportunities are there?
– Funding Possibilities
– Major Players
– Where to find the Project lists
– Points to take into Account
– What Silkroad 4.0 is and how to join: https://www.silkroad40.com/
You can follow the Silkroad 4.0 Learning Journey here.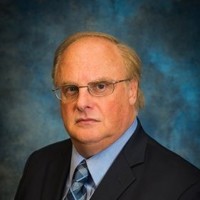 Professor Don Lewis is a highly distinguished scholar with decades of insight into Chinese Law and Politics. His academic track record includes:
Former U.S. Fulbright Law Professor to China (Zhongshan and Nankai Universities, Canton and Tianjin, respectively)
Former Visiting Associate Professor, Stanford Law School
Former Associate Professor, The University of Hong Kong Faculty of Law;
Former Academic Coordinator, WTO Asia Pacific Regional Trade Policy Course (RTPC) Program – for the governments of Asia Pacific (including China)  
Former United Nations Consultant & Advisor – especially on e-trade facilitation and e-commerce
Former Director, Microsoft-HKU Asia Pacific ICT Research Network (ICTRN)